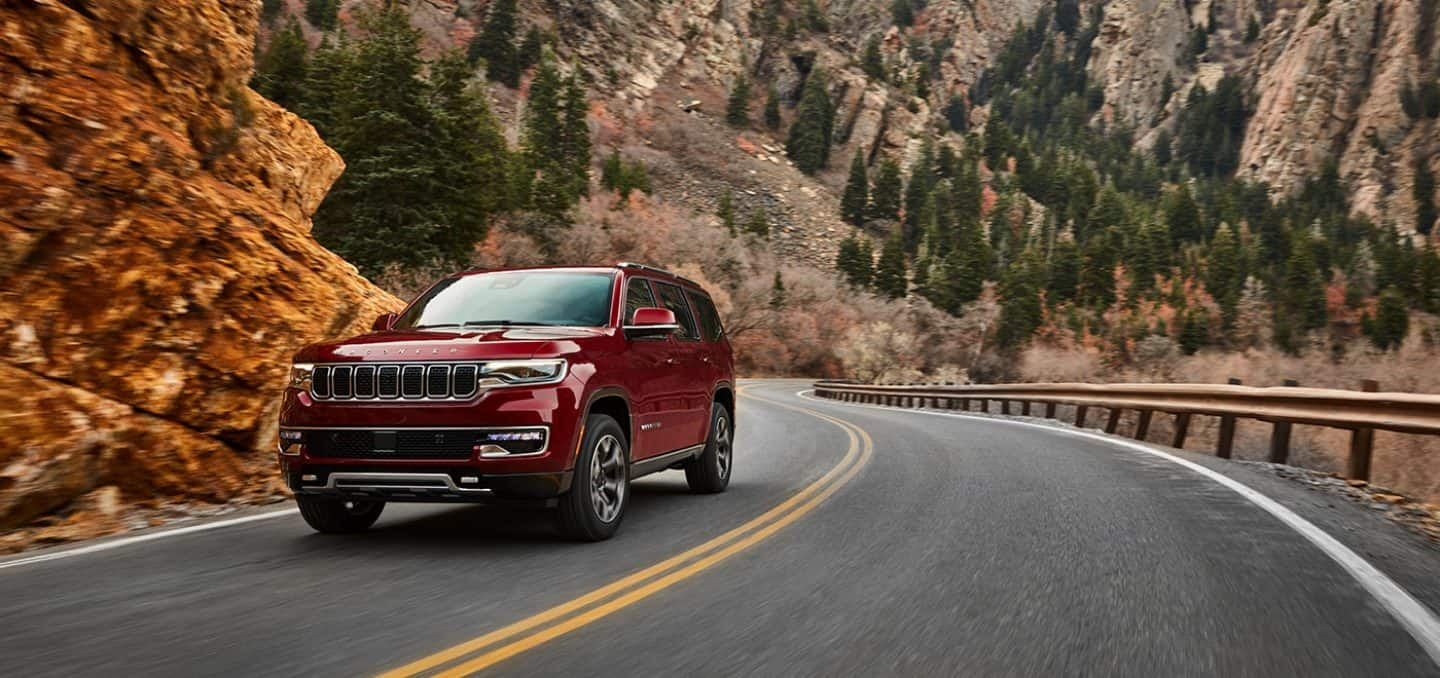 Wagoneer Maintenance Detroit MI
If you're the owner of a Wagoneer or Grand Wagoneer SUV, then you're probably already aware of all its amazing capabilities! 4-wheel drive is available across the whole collection, and the Wagoneer can tow an outstanding 10,000 pounds when properly equipped! One of the best ways to make sure your Wagoneer is performing its best is to schedule regular maintenance like oil changes, tire rotations, and wheel alignments. Here at Westborn CDJR, our team of certified mechanics is specially trained to provide you and your Wagoneer with expert care. At our service center here in Dearborn, Michigan, we serve the Detroit Metro area in all of their maintenance needs, including state inspections! We even provide Mopar parts and accessories so you can the parts you need, anytime you need them. Read on to learn more about how Westborn CDJR can help you care for your Wagoneer!
About Detroit MI
Detroit, Michigan is a major city located in Wayne County. It's lovingly nicknamed "Motor City" thanks to its plentiful automotive industries that dominated the city in the early 20th century. Even today, the "Big Three" automotive manufacturers are all headquartered in the area, those being Stellantis North America, General Motors, and Ford. Detroit is also a major travel hub in the Northern United States, thanks to the Detroit Metropolitan Airport, a popular international airport, as well as the Ambassador Bridge which spans the border between Michigan and Canada. In fact, the Ambassador Bridge is the second most popular international crossing in the country! If you're visiting Detroit, be sure to check out the Detroit Zoo, home to a wide variety of different species, including its ever-popular penguin exhibit!
Schedule Wagoneer Service Online!
Have our trained service staff service your Wagoneer vehicle! If your SUV needs service then feel free to arrange an appointment to see us at our service center here in Dearborn, not far from Detroit, MI! Our website makes it a simple process to arrange for an appointment. You can simply fill out the online request form, or give us a call at Westborn CDJR to schedule with a member of our team! Our technicians are specially trained to service your Wagoneer. Make your appointment today!
Service Specials for Detroit Residents!
If you're on a budget, please take a look at the specials page on our site to get a great deal on your next service appointment. Visit our specials page often to see what new deals we have throughout the year so that you never miss out on savings! As a Wagoneer owner, you may also be eligible for coverage on routine services like oil changes and tire rotations through the Wagoneer Client Services Program! To see if you qualify, simply give us a call or stop by our service center at Westborn CDJR to speak with a member of our team. We look forward to working with you soon!
Visit Westborn CDJR for Mopar Parts
Whether it's an accessory or hard-to-find part, our helpful professionals can find it for you here at Westborn CDJR. The parts form on our site offers a convenient means of getting in touch, and you can also browse through all of our parts and accessories using the online Mopar Accessories Catalogue. We offer OEM Mopar parts and accessories that are designed to fit your Wagoneer, creating a seamless finish. Whether you're looking for a replacement part, or an accessory to get the most out of your SUV, we've got you covered here at Westborn!
Repair Your Wagoneer at Westborn!
The friendly service staff at our dealership have the training to assist you with anything your Wagoneer may need. Our website's online parts form offers a helpful way of getting you started. You can also fill out the online service request form to schedule any repairs. To help make your appointment that much easier, we also offer a shuttle service, as well as rental cars so that you can get on with your day! Again, these services may be covered by the Wagoneer Client Services Program, so don't hesitate to speak with a member of our staff to see if you qualify!
Westborn Chrysler Dodge Jeep RAM Services
Westborn Chrysler Dodge Jeep RAM has a variety of useful service and parts resources right on our website! Here are a few of them: